Multiple Intelligences
---


We begin each year by studying Howard Gardner's theory of Multiple Intelligences. We are all smart in different ways. Some of us are good with language, some of us are athletic or able to dance, some of us can see things in nature that no one else noticed, some of us are reflective and insightful, some of us are great at making friends, some of us are math stars. We all have areas of strength and areas that are more challenging for us. By sharing our strengths and working on our challenges throughout the year, we build a safe, respectful and supportive learning environment for all.
Inquiry
| | |
| --- | --- |
| Children are inquisitive by nature, though they don't often have time to deeply explore the topics that interest them. Every year students go through a process to select a topic that interests them, research it, and share it in the way that helps them shine the most! Students have made working models, computer slideshows, brochures, speeches, posters and more. This project excites learners and teaches them important research, organization and presentation skills. | |
HANDS ON LEARNING


​Whether it's visiting Enterprise City, creating a revolutionary war journal, exploring owl pellets or dissecting squid, I know that kids remember the lessons that they can see, feel and do. I work hard to help the children know themselves as learners and to understand how they each learn best...then do my best to work together to meet those needs!

---
Powered by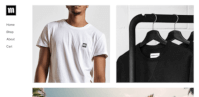 Create your own unique website with customizable templates.